BlueWater provides wholesale water supplies to municipalities, water supply corporations, and other regulated retail water providers in Central Texas. BlueWater is helping to meet water demands today by delivering high-quality water along the IH-35 and SH 130 corridors.
Diversification of water resources is essential now more than ever in Texas. BlueWater is leading the way with abundant and sustainable solutions for communities of all sizes.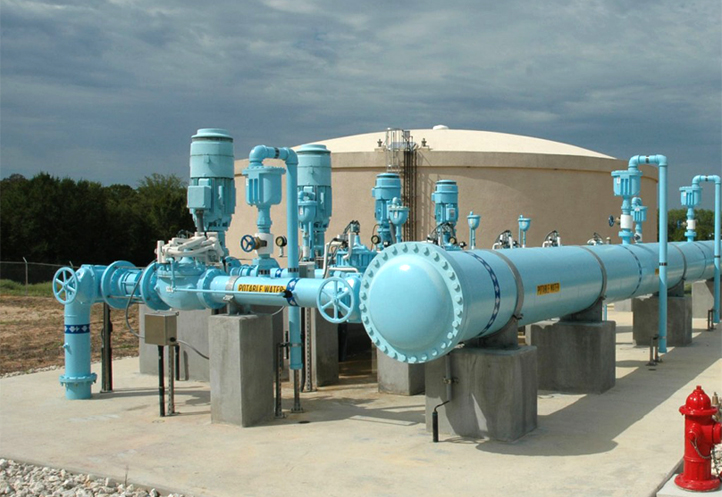 The Carrizo-Wilcox aquifer is an abundant and highly regulated groundwater resource in Texas.
FACTS:
There are millions of acre-feet of estimated recoverable storage in the Carrizo-Wilcox aquifer in GMA 12 according to the Texas Water Development Board.
STATE OF TEXAS ESTIMATED RECOVERABLE STORAGE
---
The Carrizo-Wilcox—along with the Simsboro—is identified as a long-term resource in the Region G, Region K and Region L regional water plans.
2012 TEXAS STATE WATER PLAN
---
"South of the Trinity River and north of the Colorado River, the Wilcox Group is divided into three distinct formations: the Hooper, Simsboro, and Calvert Bluff. Of the three, the Simsboro typically contains the most massive water-bearing sands."
TEXAS WATER DEVELOPMENT BOARD FACT SHEET
---